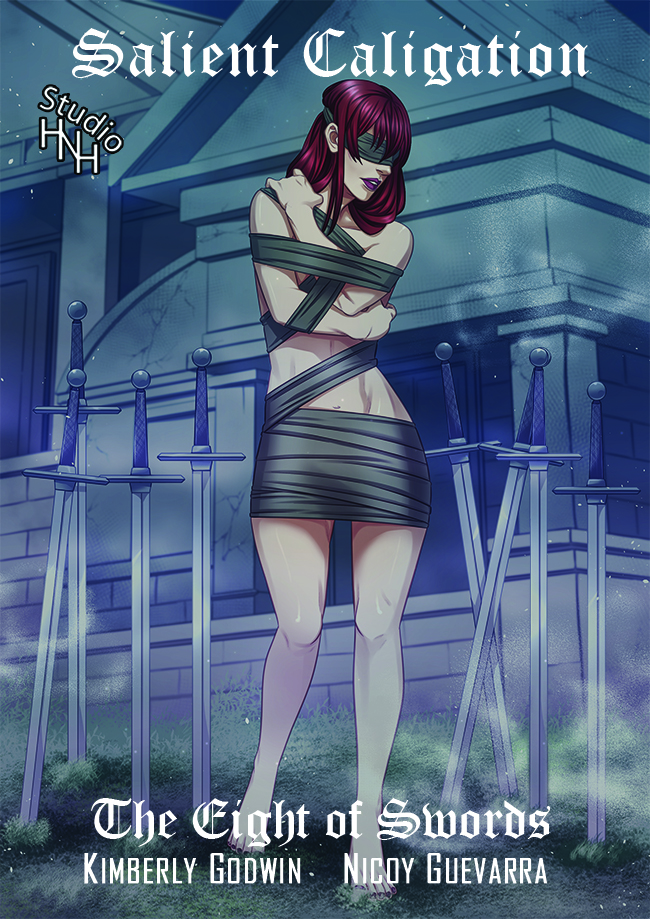 Salient Caligation: The Eight of Swords is available in paperback on Aug. 23, 2019 from your favorite online Retailer! If you want to see your local comic shop carry Salient or Song of Asteria, they can order it wholesale through Ingram's catalog!
Included are 25 pages of higher resolution versions of Ch 2 with updated/corrected dialogue; bonus artbook and world information! Chapter 2 will be released to web on Sept 11.
Chapter 3 will start Oct 2, 2019!
The digital ebook is on sale Aug 26, 2019 but $3 donators on my Patreon will be able to get a copy immediately.